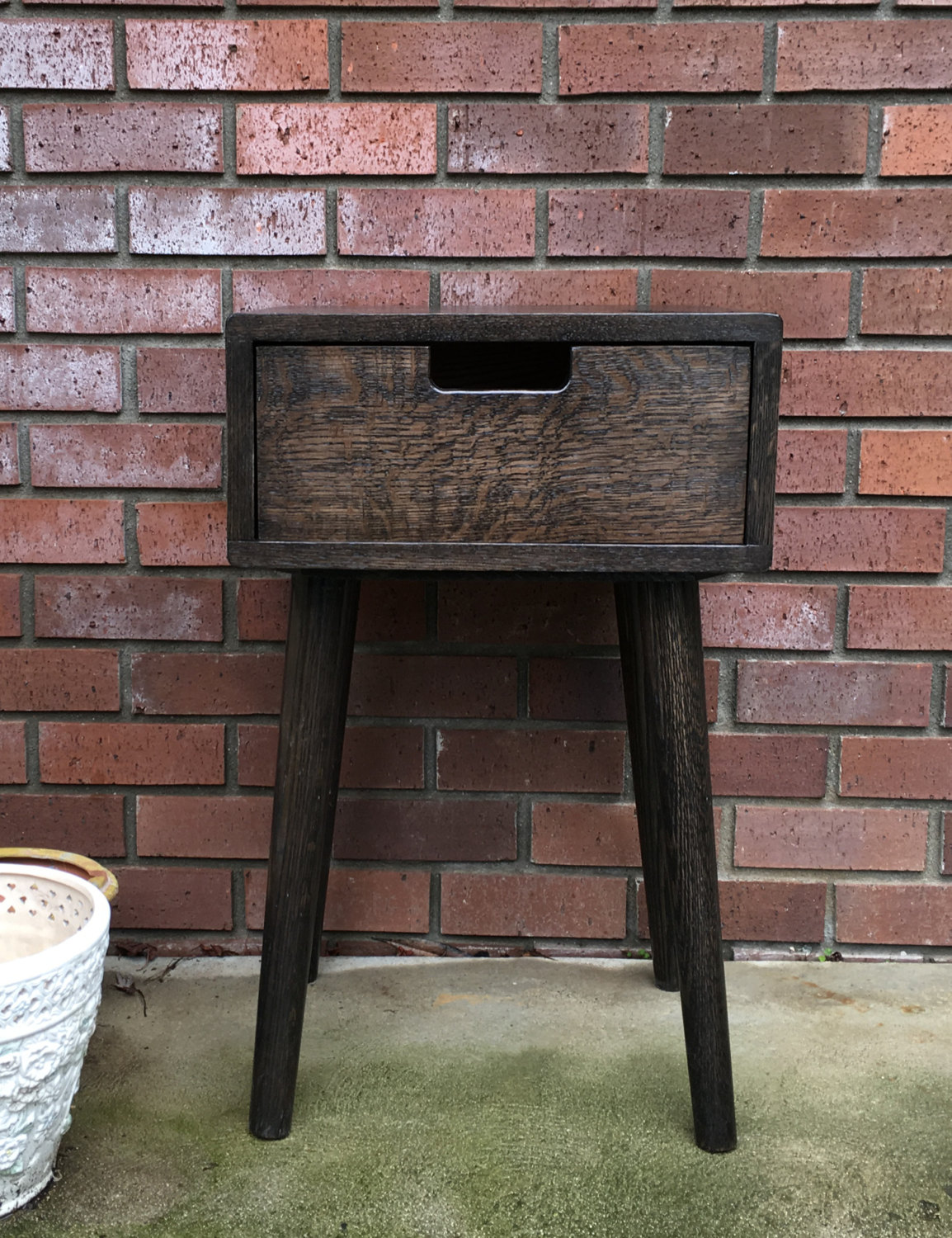 Bedroom
Modern Side Table - No. 9 Ebony
Inspired by Scandinavian design, our modern side tables are made with solid hardwood and handmade in Northern California.

Our side table measure:

26" Tall
16" Deep
14" Wide

We use solid oak hardwood; every product is handmade - no machines - and finished with a water based clear coat to ensure it will last a lifetime. We are always excited to hear your custom requests and measurements! Send us a message to see what we can work out.

This listing is for the Ebony style:

All Ebony Stain.

Check out our other listings for other styles and stains! We can offer an unfinished version at a cheaper price for DIY projects. Or if you would like a stain not listed, let us know and we can accommodate your request at no extra charge!